Your Stories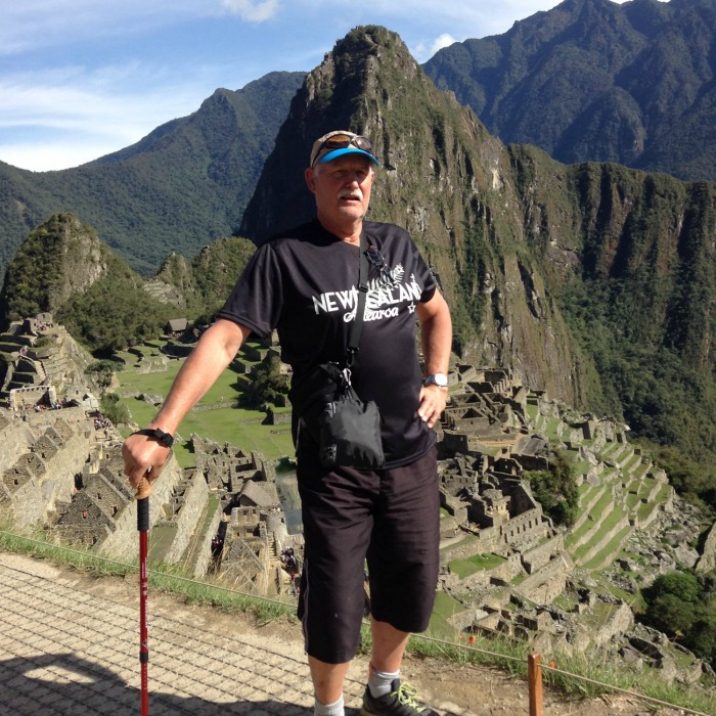 Jim's Story
"They say it's hereditary. 60% of the reason for heart attacks is hereditary. The rest is cholesterol, diet, fitness and stress. So if it's in your genes you have a good chance of having one", says Jim Carroll, former General Manager of transport company BR&SL Porter Ltd.
Jim suffered two heart attacks which both occurred after physical activities – going to the gym and on a cycle ride.
The first wave
In 1997 Jim was in between jobs while living in Dunedin. He was on a gym machine when he felt something strange – like he had pulled a muscle down the centre of his chest. He switched machines hoping the feeling would disappear. It didn't. He decided to head home and went to the changing room. After showering he had an inkling that something was wrong, and asked another person in the changing room to call for assistance.
Jim was sent to Dunedin Hospital where an angiogram revealed that he had suffered a heart attack, but that it was not a serious one. Other than some medication and rest, nothing else was required. He became more cautious of what he ate, and made a pact with the cardiologist that he would never smoke again.
"It was pretty easy really. The best way to give up smoking is to just give up smoking. I haven't had one cigarette since that day." Jim says.
He remained reasonably active. He didn't have other conditions such as high blood pressure and eventually the pills he was on were discontinued.
"It (the incident) didn't really lay me up for too much after that, and I hadn't a problem since," Jim says
Not until 2015
The second wave
Jim was out cycling with a group when he felt like he was breathing cold air, though he knew it wasn't cold. It was his turn to lead the group and as he increased the pace he suddenly had no energy – "like I had ridden into a patch of sand".
Like the first time he didn't think too much of it. He said nothing to anyone, pulled to the side of the road and let the other riders carry on. He pedalled slowly home but the feeling didn't disappear. That's when he decided to go to the hospital.
He drove himself to Tauranga Hospital, though in hindsight admits that perhaps he shouldn't have done that. He was admitted and an angiogram identified three blockages that required immediate surgery in Waikato Hospital.
A week later he had a quadruple bypass. A few days after the successful surgery, he was mobile and building up his walking distance in recovery. Jim took cardiac rehabilitation seriously because he wanted to return to his previous fitness level as quickly and safely as possible. He was surprised that not all patients in rehabilitation took that same approach.
Jim is extremely grateful to the Waikato Hospital Cardiology team who have allowed him to continue to lead a normal life. He is also indebted to the Heart Trust who actively work to provide the latest technology and services to the Cardiolology unit.
"I was privileged to meet and chat with Dr Clyde Wade – the man who is primarily responsible for the development of cardiac surgery at Waikato Hospital and a key trustee of the Heart Trust."